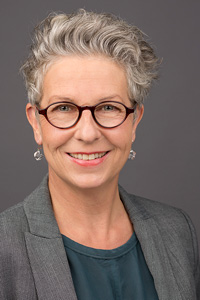 Da molti anni conduco visite guidate in città e musei, fra l'altro per la Volkshochschule (Università Popolare) e per i Musei Statali di Berlino, e per la Fondazione per i castelli e parchi prussiani di Berlino-Brandeburgo.
Con passione per la mia città e con sensibilità per l' interesse dei clienti cerco di creare un'atmosfèra piacevole e serena. Nonostante ciò il mio obiettivo è comunicare ai visitatori di Berlino che se ne interessino le particolarità della città nei loro contesti storico-culturali. Il visitatore può così leggere più approfonditamente la storia e la cultura così come cogliere un'immagine più esauriente del tema rispettivo.
Ogni giro turistico ed ogni incontro possono rendere così la visita a Berlino un'esperienza durevole.
Sono guida certificata dalla camera di commercio (IHK) e membro dell'associazione delle guide di Berlino BVGD und beim Berlin Guide e.V. 

Tutela della privacy
Operatore Pagina:
Karen Pastofski, M.A.
Mainauer Str. 13
12161 Berlin
Telefono: +49 (0)30 - 8 237 337
Cell: 0176 - 43 07 36 57
E-Mail per:
USt-IdNr.: DE225957684
Copyright Fotos:
Potsdamer Platz, kl. Foto: © Horst Kiel - Fotolia.com
Modeatelier: © Patrick Hermans - Fotolia.com
Hinterhof-Atelier: © fux - Fotolia.com
Webdesign: Ludger F. J. Schneider © 2019
Data Privacy Policy
Our website may be used without entering personal information. Different rules may apply to certain services on our site, however, and are explained separately below. We collect personal information from you (e.g. name, address, email address, telephone number, etc.) in accordance with the provisions of German data protection statutes. Information is considered personal if it can be associated exclusively to a specific natural person. The legal framework for data protection may be found in the German Federal Data Protection Act (BDSG) and the Telemedia Act (TMG). The provisions below serve to provide information as to the manner, extent and purpose for collecting, using and processing personal information by the provider.
Karen Pastofski, Mainauer Straße 13, D-12161 Berlin
Tel. +49 (0)30 - 8 237 337


e-mail per: Berlino da vicino
Please be aware that data transfer via the internet is subject to security risks and, therefore, complete protection against third-party access to transferred data cannot be ensured.
Server Data
For technical reasons, data such as the following, which your internet browser transmits to us or to our web space provider (so called server log files), is collected: - type and version of the browser you use - operating system - websites that linked you to our site (referrer URL) - websites that you visit - date and time of your visit - your Internet Protocol (IP) address. This anonymous data is stored separately from any personal information you may have provided, thereby making it impossible to connect it to any particular person. The data is used for statistical purposes in order to improve our website and services.
Newsletter
Our website offers you the opportunity to subscribe to our newsletter. The newsletter provides you periodically with information about our services. To receive our newsletter, we require a valid email address. We will review the email address you provide for the purpose of determining whether you are in fact the owner of the email address provided or whether the actual owner of said address is authorized to receive the newsletter. When subscribing to our newsletter, we will store your IP address as well as the date and time you subscribed. This serves to protect us in the event a third party improperly and without your knowledge makes use of your email address to subscribe to our newsletter. We will not collect any other data. The data thereby collected is used solely for the purpose of receiving our newsletter. No data is transferred to third parties. Nor is any of this information matched to any information that other components of our website may collect. You may cancel your subscription to the newsletter at any time. You will find additional details in the email confirming your subscription as well as in each newsletter.
Contacting Us
On our website we offer you the opportunity to contact us, either by email and/or by using a contact form. In such event, information provided by the user is stored for the purpose of facilitating communications with the user. No data is transferred to third parties. Nor is any of this information matched to any information that may be collected by other components of our website.
Use of Google Maps
We use the "Google Maps" component of Google Inc., 1600 Amphitheatre Parkway, Mountain View, CA 94043 USA, hereinafter "Google."
Google sets a cookie in order to process the user configuration and data when the page with the integrated "Google Maps" component is displayed. As a general rule, this cookie is not deleted by closing the browser, but rather expires after a certain time, as long as it is not previously manually deleted by you.
If you do not agree with this processing of your data, you may choose to deactivate the "Google Maps" service and thereby prevent the transfer of data to Google. To do this, you must deactivate the Java Script function in your browser. However, we would like to point out that in this case you will not be able to use "Google Maps" or at least only to a limited extent.
The use of "Google Maps" and the information obtained through "Google Maps" is according to Google's Terms of Use
http://www.google.de/intl/de/policies/terms/regional.html
as well as the additional Terms and Conditions for "Google Maps"
https://www.google.com/intl/de_de/help/terms_maps.html.
Use of YouTube components with enhanced data protection mode
On our website we use components (videos) of YouTube, LLC 901 Cherry Ave., 94066 San Bruno, CA, USA, a company belonging to Google Inc., Amphitheatre Parkway, Mountain View, CA 94043, USA.
To this end, we use the " - enhanced data protection mode - " option provided by YouTube.
When you display a page that has an embedded video, a connection will be made to the YouTube server and the content will appear on the website via a communication to your browser.
According to the information provided by YouTube, in " - enhanced data protection mode -", data is only transferred to the YouTube server, in particular which of our websites you have visited, if you watch the video. If you are logged onto YouTube at the same time, this information will be matched to your YouTube member account. You can prevent this from happening by logging out of your member account before visiting our website.
Further information about data protection by YouTube is provided by Google under the following link:
https://www.google.de/intl/de/policies/privacy/
Information/Cancellation/Deletion
On the basis of the Federal Data Protection Act, you may contact us at no cost if you have questions relating to the collection, processing or use of your personal information, if you wish to request the correction, blocking or deletion of the same, or if you wish to cancel explicitly granted consent. Please note that you have the right to have incorrect data corrected or to have personal data deleted, where such claim is not barred by any legal obligation to retain this data.
Sample Data Privacy Policy Statement provided by the Law Offices of Weiß & Partner
This website and all its parts are protected by copyrights. Karen Pastofski 2008-19.
Webdesign by Ludger F. J. Schneider